The International Conference on Population and Development (ICPD), held in Cairo in 1994, is considered as one of the most significant global conferences ever held as it radically transformed the way in which countries look at how population policies and programmes should be formulated and implemented. It marked the completion of a long historic process from 'population numbers' in the 1960s and 1970s, to 'family planning' in the 1970s and 1980s, to 'comprehensive sexual and reproductive health' from 1994 onwards.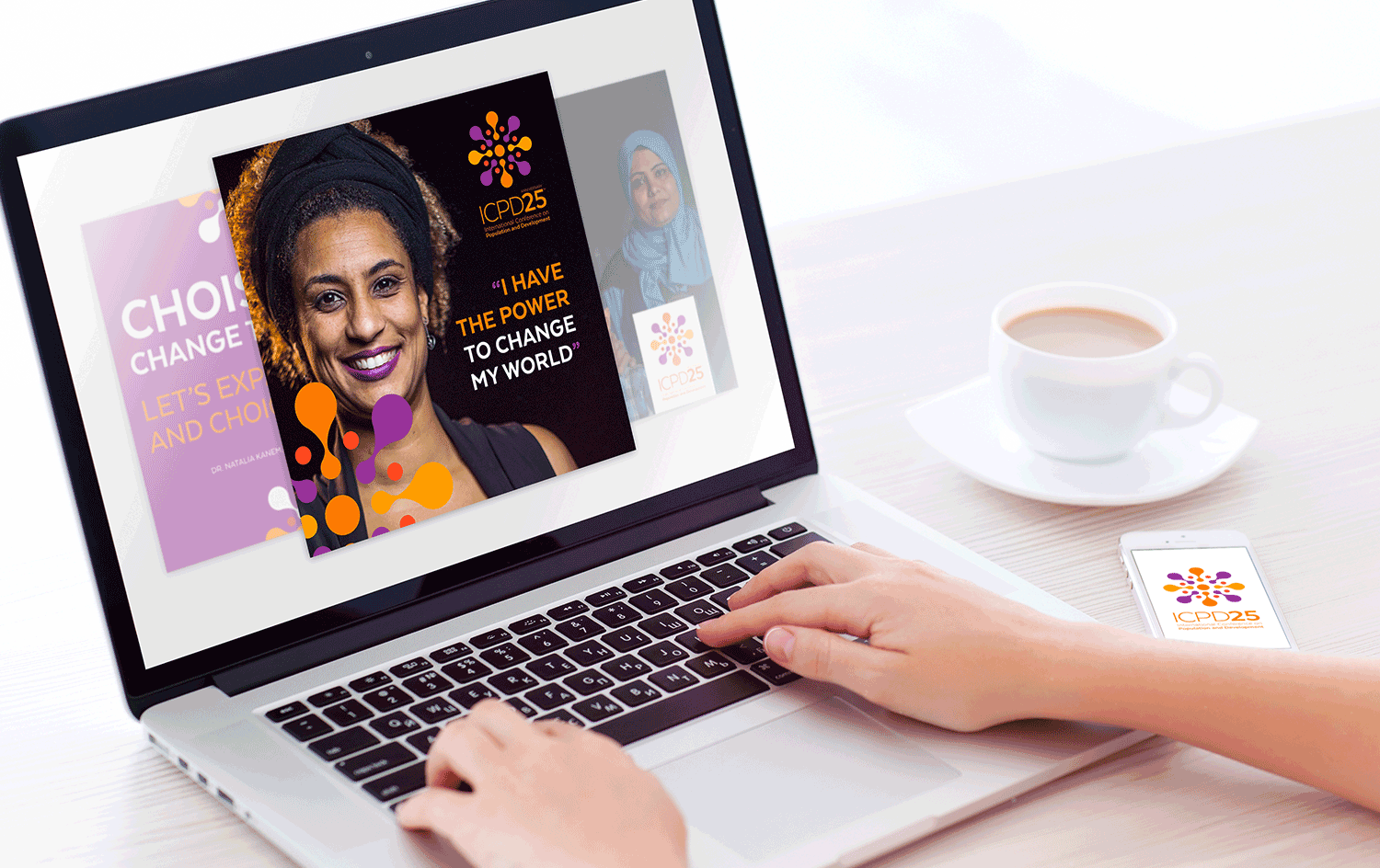 The ICPD Programme of Action (PoA) adopted by 179 countries in Cairo introduced a new way of thinking about population policies and programmes, putting the sexual and reproductive health and the well-being of individuals, in particular of women and girls, at the centre of population programmes. Because of the ICPD PoA, universal access to sexual and reproductive health information and services became the cornerstone of redesigned population programmes the world over. 
The 25th anniversary of ICPD will be celebrated in 2019. UNFPA will use several important events throughout the year to advance the objectives of the ICPD. The year will culminate in The Nairobi Summit on ICPD25, a high-level global conference hosted by UNFPA to further galvanize partnerships and direct our collective energy to advance our objectives.
Rec Design developed the branding, created the visual identity, the promotional material for the event, all collateral pieces, from reports to brochures and promotional material on social networks throughout the preparation of the event in 2019. The partnership has continued since then for the design of materials generated in this meeting.
​​​​​​​
The brand has a huge impact among all UN agencies and partners involved, in addition to having strengthened the role of UNFPA in all the countries where it is represented. It will be used over the next decade and will accompany all the agency's movement in relation to the summit's resolutions.